news - rassegna stampa
24/09/2021 DEEP PURPLE
In arrivo a novembre ''Turning to Crime'', il loro nuovo album composto interamente da cover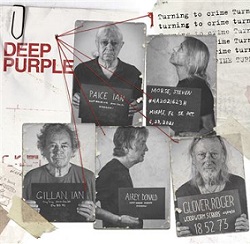 Da alcuni giorni è segnalato sul sito ufficiale dei Deep Purple un contatore che, alla conclusione, si azzererà il 6 ottobre alle ore 16:00. Ora è stato svelato l'arcano: quel giorno verrà annunciato il prossimo full-length dei Deep Purple, che si intitolerà ''Turning to Crime'', e sarà composto interamente da cover. Ecco la tracklist:

01. Volume 1
02. 7 and 7 Is - cover dei Love
03. Rockin' Pneumonia and the Boogie Woogie Flu - cover di Huey "Piano" Smith
04. Oh Well - cover dei Fletwood Mac
05. Jenny Take a Ride! - cover dei Mitch Ryder & The Detroit Wheels
06. Watching the River Flow - cover di Bob Dylan
07. Let the Good Times Roll - cover di Ray Charles & Quincy Jones
08. Dixie Chicken - cover di Little Feat
09. Shapes of Things - cover degli Yardbirds
10. The Battle of New Orleans - cover di Lonnie Donegan/Johnny Horton
11. Lucifer - cover dei Bob Seger System
12. White Room - cover dei Cream
13. Caught in the Act (Medley)

Turning to Crime uscirà il prossimo 26 novembre per la earMUSIC.